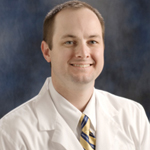 Andy Austin
Course Presenter
& CEO
Andy Austin FNP-C, FAAPM received the honor of
2010 AANP Nurse Practitioner State Award for Excellence in Clinical Practice
. This prestigious award is given annually to a dedicated nurse practitioner in each state who demonstrates excellence in their area of practice.
Great course for NPs and MDs to really learn bursa and joint injections with confidence.

A. Chambers, MD
This course is a fantastic learning experience for the NP/PA to expand their practice to include joint and trigger point injections.

Stasia T., NP
I found the information very helpful and feel comfortable to begin performing the procedures immediately in my practice.

Connie Rios, ANP-C
The injection course was incredibly helpful. The models provide the hands-on practice that is absolutely essential to master joint injections. Perfect.

Kimberly Hillman, FNP-BC
Excellent workshop, I will be providing my patients an additional service they need, Thanks.

L. Brewer, FNP-C
Thanks Andy. Enjoyed the course, very concise and simple, just what I needed.

E. Diedrich, NP